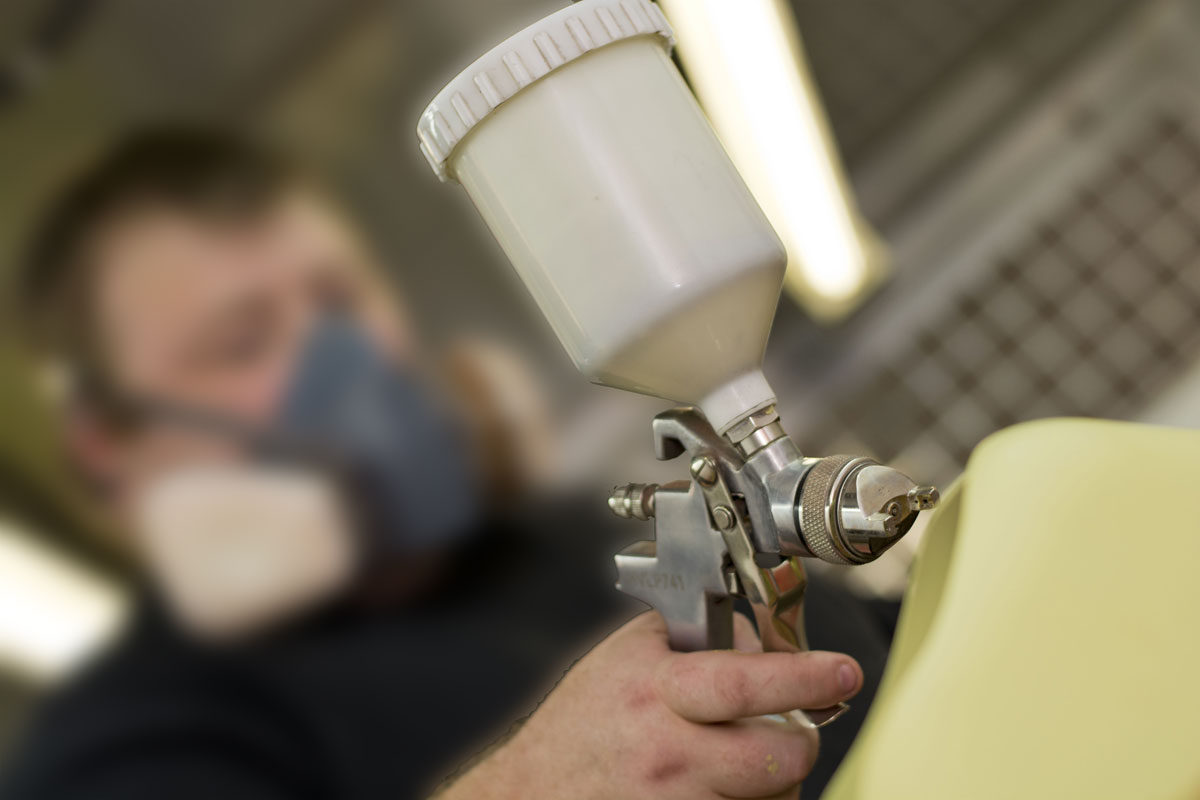 Braefield Engineering offers Specialist PTFE Coatings
Our in-house dispersion spray coatings section has the experience to solve most fluoropolymer coatings challenges, using PTFE and similar materials, from complex one-offs to simple medium volume requirements. Substrates can be steel, stainless steel, steel alloys, aluminium, magnesium and brass as well as some plastics, glass, carbon fibre and fibreglass.
Our Patented Nickel and PTFE composite coating solution has proved to be a uniquely practical, cost-effective and extremely hard wearing solution for many customers, including those in healthcare and innovative electronics.
Having supplied PTFE coated parts to the medical industry for several decades we are acutely aware of the importance of consistent high quality and we apply the same stringent controls to coatings that we subject our in-house machined and fabricated parts to. It is often the case that we manufacture and PTFE coat the parts in order to minimise total costs for the customer.
PTFE (PolyTetraFluoroEthylene) possesses an extremely low coefficient of friction, high wear resistance and high temperature operation in a wide range of industries. Should you have a need to discuss your requirement or require a quotation please do not hesitate to contact us.