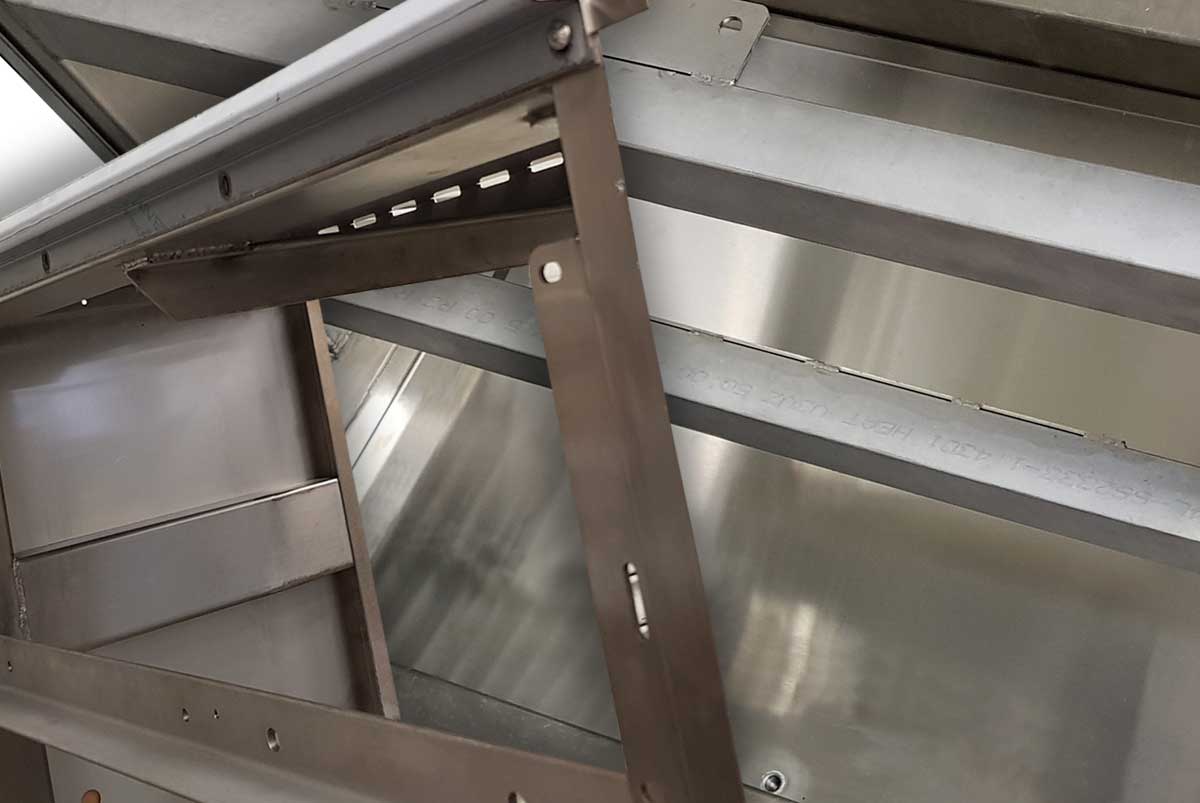 Braefield Engineering offers Fabrication Services
Combining our suite of welding capabilities with inhouse sheet metal and precision engineering services, we can undertake the manufacture of your light and medium fabrications.
We have fabricated everything from chassis for electrical and electronic equipment to watertight stainless steel heat exchangers, from workbenches and tables to complex industrial frames for the pharmaceutical manufacturing industry, and from fully welded and cleaned stainless steel cases to large structural components for earth station satellite antennas.
If you have a requirement, please contact us to discuss.